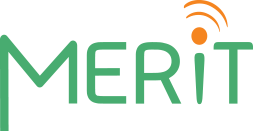 Registration
2022.12.13
16:00
- 17:00
(Europe/Paris)
Webinar
MERIT Webinar - Bring All Your Colours: CITI Women's Leadership Development Programme
Join this free MERIT Webinar to learn how a global organization has been supporting and developing women leaders with impressive results over the years and successfully pivoted to a virtual environment since the COVID-19 pandemic.
The CITI Women's Leadership Development Program has been recognized in the DEIB category at the 2022 MERITS Awards by a jury of corporate peers and learning experts.
During the webinar, you will learn how CITI has designed and implemented the program to achieve tangible outcomes for women leaders:
• Building leadership skills and the ability to communicate executive readiness
• Growing professional networks, increasing engagement and retention
• Strengthening perception of self as a champion and role model, accelerating promotions.
Register for this event
Before proceeding with your registration, please review what personal data we collect from you and how we use it at our
Privacy Policy
.