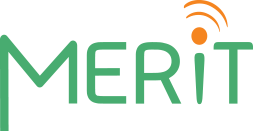 Registration
2020.04.15
17:30
- 18:30
(Europe/Paris)
Masterclass
LEADING VIRTUAL POWER TEAMS
Successfully leading remote organisations is one of the best weapons in the fight against the new Coronavirus. HR and L&D leaders have a crucial role to play so that employees stay focused and business objectives are not put at risk.
In this results-oriented masterclass, virtual teams expert Peter Ivanov will share techniques for sustaining employee engagement and delivering great performance even in the current climate of uncertainty.
Masterclass participants will learn:
How to establish structured, effective online communication
How to motivate remote employees and foster a winning spirit
How to set a vision and strategy for your virtual organisation
How to align individual goals with the company's objectives in order to achieve results
How to create a virtual company culture.
Peter Ivanov
Keynote Speaker, Bestselling Author,
Peter Ivanov is an award-winning speaker, executive coach, and virtual teams expert. His book Virtual Power Teams has been translated into six languages – English, German, Bulgarian, Polish, Spanish, and Chinese, and reached no. 3 on Amazon in the category "international management". He has spoken at multiple corporate events, congresses, and fairs. He has also been featured in the business weekly Wirtschafts Woche and in Manager magazine in Germany. Peter specialises in helping executives retain their organisations' cohesion and deliver top performance in spite of geographical distance.
Before embarking on his career as a coach over 7 years ago, Peter was Head of IT Services for Eastern Europe, the Middle East, and Africa for a global corporation. As an athlete, Peter has won international awards for javelin and discus throw, including European Vice Champion in discus throw in 2015. He is also the father of five little girls.